Scenic NC calendar, Don't throw away, Great for children to view nature practice counting and learn about calendars, Can even be colored, Photos can be used for wall decorations or projects
Don't throw away that scenic calendar!
I know, most of us use our computers, smart phones as calendars.
But my nature despises waste, so when I received a truly beautiful scenic NC calendar, I saved it for my young granddaughter.
This morning, weeks after giving it to her, she was showing me the beautiful photos and then practicing her counting without my prodding.
Of course I explained how you interpret the teens, twenties and thirties.
So, the simplest of recycling efforts paid off big. Sharing the experience with her being the biggest payback.
The calendar can be used for counting practice again as well as viewing the incredible photos over and over again. And perhaps on the wall or as part of a project.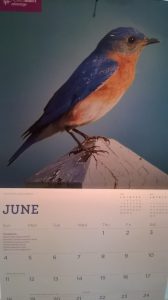 Here is a photo from an earlier calendar on a child work table I constructed about a year ago.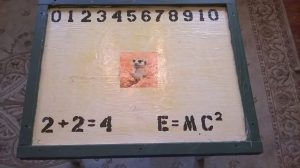 Of course, when the calendar has served it's full use, it will be recycled further.