Recycling efforts past 24 hrs, Porch swing storm & old windows salvaged from curb, First coffee grounds delivered to public garden, Second coffee shop to recycle grounds, Recycled plants to garden, Starbucks coffee cup research
I continue to write articles on this site and post comments to social media.
But there is much more going on behind the scenes. And it didn't just start.
Yesterday while at Harris Teeter grocery shopping, I used cloth bags, returned plastic bags and inquired into the disposal of coffee grounds by the Starbucks located there.
I was told that they put the used coffee grounds back into the bag they came in and offered them to customers.
I delivered the first bucket of coffee grounds to a public garden.
https://twitter.com/RecycleUses/status/851770140060508160
More here:
http://recycleuses.com/2017/04/04/black-diamond-public-backyard-downtown-greensboro-build-garden-beds-for-community-plots-reestablish-human-and-ecological-connections/
On the way home I rescued these old windows from the curb.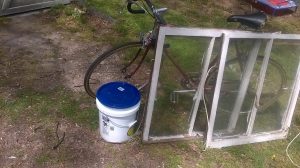 I met with another coffee shop to begin recycling their coffee grounds.
I continued researching coffee cup composting and began following up on Starbucks alleged recycling of coffee cups. more on that when I know more.
I harvested the last of tomatoes large enough to be picked from my bay window garden and moved last summer's tomato and bell pepper plants to the outside gardens.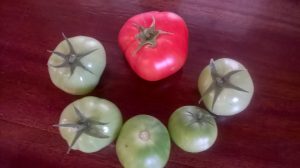 I retrieved another bucket of coffee grounds.
On the way back I noticed some interesting curbside "trash."
I salvaged a porch swing from the curb.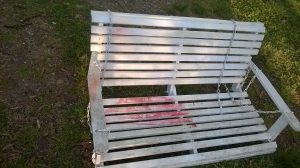 And some storm windows.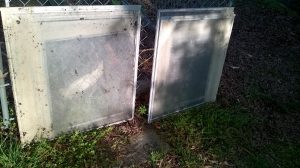 They are great for cold frame and greenhouse projects.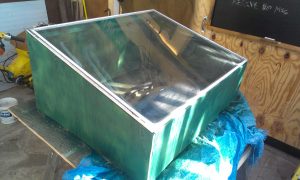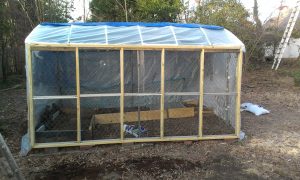 Is it too much to ask for you to inquire at your coffee shop into their recycling of coffee grounds?
R.E. Cycle